Welcome to Minnesota's only Brew-on-Premise!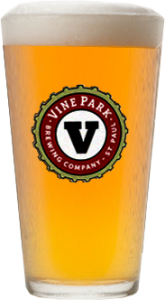 Vine Park is the only brewery in the Midwest where you can brew your own beer and make your own wine on our equipment with our help. Vine Park has been the Fun Place to Brew Your Own Beer & Make Your Own Wines since 1995! We hope you will join the thousands of happy customers who take home the beer and wine they have handcrafted to share with friends & family.
Explore our website to learn about your beer & wine choices, how to make reservations, costs, and F.A.Q.s  We welcome your calls and emails to help you plan your adventure at Vine Park.
---
Brewing at Vine Park is Easy as 1-2-3…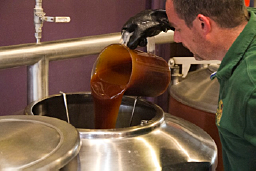 1Make a reservation online or at 651.228.1355, select your recipe from over 50 choices, and come in to measure and add the necessary ingredients to your brew kettle.
Time: 1.5 – 2 hours.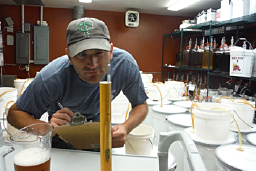 2We will monitor your beer as it ferments and cold ages until bottling day.
Time: 2 weeks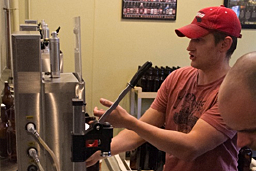 3Fill and cap your brew in 22oz bottles. Your beer is cold, carbonated and ready to sample on bottling day. Take the rest home to enjoy and share with friends.
---
You are invited: 2016 Brews Cruise
Come join us on August 6th, for a 3 hour cruise on a Jonathon Paddelford boat with six different varieties of Vine Park beer, root beer, and a taco bar!
As in past years, if you buy your tickets early you can them at a discount. If purchased before July 4, tickets are only $65. After the 4th, tickets go up to $75. Get a group of 20 or more tickets, and we'll discount the price even more to $55. Cruise will leave promptly at 7:30pm, so we will begin boarding at 7pm. Hope to see you there!
---
Watch our video to see the whole process!
Here we are on WCCO Mid-Morning!
---
Gift certificates available online or call. Or check out our Year of Beer card – $100 gets you $156 of beer!