Step 1 – Choose Your Beer
Once you've picked out your brew from over 50 choices, one of our knowledgeable Brew Coaches will help get you started explaining the ingredients and equipment.
Step 2 – Add Malted Barley Extracts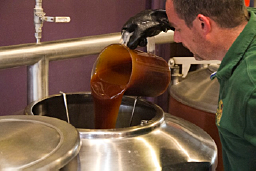 The first ingredient you'll measure and add is malted barley extracts. You'll add at least two pitchers of extract to the kettle.
Step 3 – Add Hops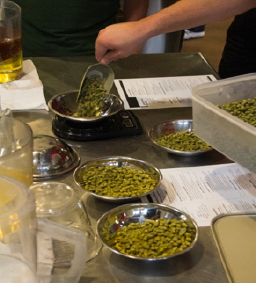 The second main ingredient you'll measure and add is hops. Hops provide the spice of the beer to even out the sweetness from the malt extracts.
Step 4 – The Boil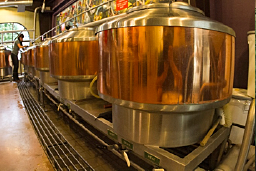 Once your malt extracts and hops have been measured and added, your brew will boil for about an hour. Brewers will have the opportunity to use that time for "research and development" across the street with our good friends at Bennett's Chop and Railhouse.
Step 5 – Add Yeast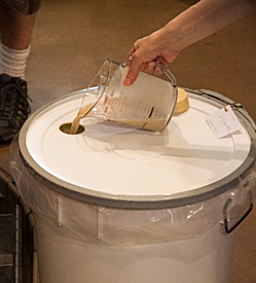 After the one hour boil and all other ingredients have been added, we'll pump the brew out into a fermenter and chill it down. Once that's done, Brewers will add their yeast into the fermenter to let those yeast do their thing. Once you've added your yeast, your brewing day is done! You're back on break for 2 weeks.
Step 6 – Fermentation Time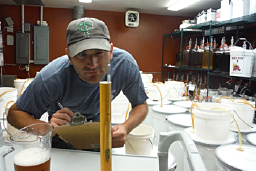 During those two weeks, we will monitor and care for your beer while it ferments and cold ages.
Step 7 – Prepare for Bottling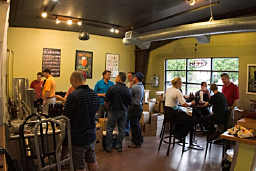 After those two weeks, you'll be back to bottle your brew. Many people order a pizza or bring in chips and dips or anything else you'd like.
Step 8 – Bottling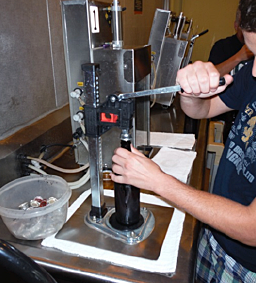 Your brew will be set up on one of our bottling stations where you will fill, cap, and sample your beer.
Step 9 – Sampling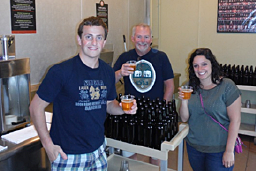 Did we mention sample? On bottling day your beer is cold, carbonated, and ready to sample!
Step 10 – Take Your Beer Home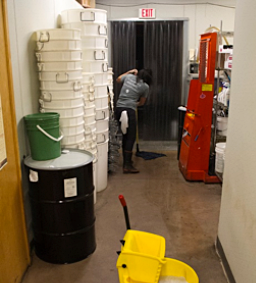 Finally, (and maybe best of all) Vine Park staff will take care of all the clean-up! You get to do all the fun stuff, while we take care of the details, work, and clean up!
Reserve your brew time now!
To set up a reservation to brew, all you have to do is call us at 651-228-1355 or reserve online. Our friendly Brew Coaches will help you find a time that will fit your schedule.